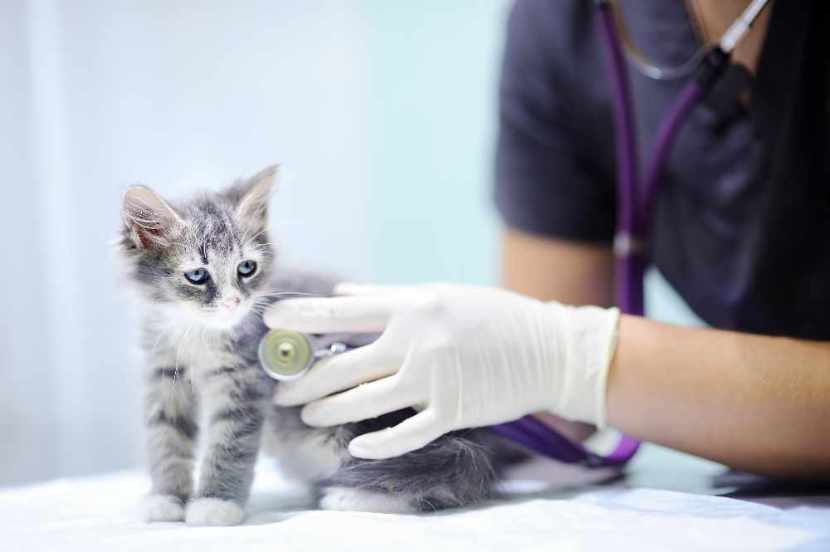 Does interior design matter in a veterinary clinic?
The style of your veterinary clinic interior is something you should consider when you first open your business. Developing a strong brand is an essential part of being able to market your veterinary business successfully. From the name of your company to your logo, website and social media profiles, it should all be cohesive. You might think that veterinary furniture isn't that important, but the way your customers, and their furry friends, feel when they are in your clinic is a deciding factor in whether they will visit again. The look and feel of your reception area and the treatment rooms themselves should complement your overall brand and the ambience you want to create. We look at two styles to consider when thinking about veterinary clinic interior design.
Primary colours and colour mapping
Bright, primary colours are a trend right now and if it's part of your brand, clever colour use can work well both aesthetically and functionally. The trick is to plan out your use of colours strategically and according to a rigid plan. If you have multiple treatment rooms, theming each room on a certain colour is a nice touch. E.g. the yellow room, red room and blue room. Remember though there's no need to go overboard and a patient totally surrounded by the colour red will not feel comfortable. Try adding colour to the room through the use of coloured door fronts to wall and base units and coloured worktops. Colour mapping can also be used in larger clinics to serve a functional purpose, with colours being used as part of signage and layouts, as well as furniture to help visitors find their way around.
Polished and modern
Clean cut lines, white walls and neutral colours are a fail-safe option for many clinics. Keeping things simple and clutter-free creates the illusion of space, which can be very effective especially in smaller practices where space is limited. Chrome accents, stone tabletops and shades of grey can add contrast to white spaces, to avoid an overly surgical aesthetic. Shades of green help to bring the outside in and green is known to be a colour that helps people to feel relaxed. We have recently manufactured and installed green-fronted units and grey worktops at the Cedar Veterinary Group in Hampshire. Plants – both synthetic and real – and pared-back prints can help achieve this.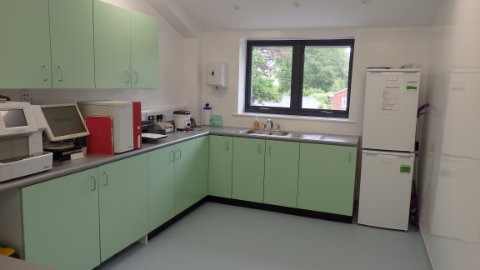 Veterinary clinic interior design – where to find out more
At David Bailey Furniture Systems, we supply and install fitted veterinary furniture from our extensive range. We manufacture a wide range of furniture for veterinary practices, including reception desks, storage furniture, worktops and mobile furniture. See our veterinary furniture range here.
Read a case study about a furniture contract we carried out for Cedar Veterinary Group in Hampshire, who were building a brand new veterinary clinic.
Download our veterinary furniture range brochure. Or please get in touch if you'd like to talk to us about how we may help design and install furniture in your veterinary practice.