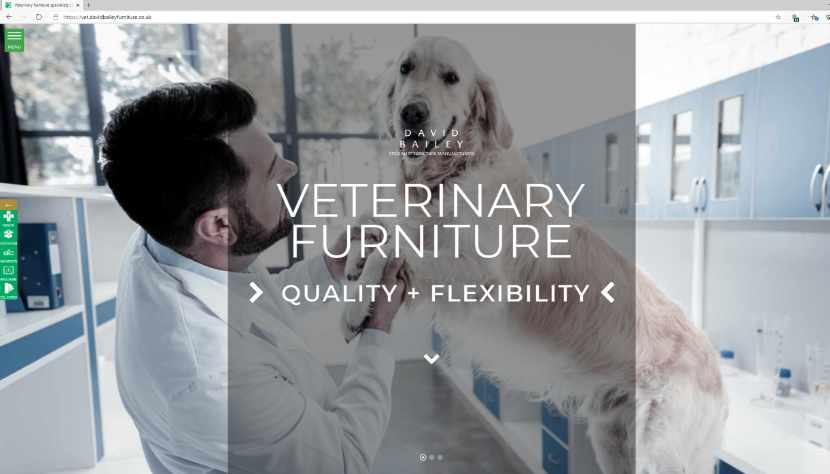 New veterinary furniture website
We're really pleased to launch our new veterinary furniture website, which has just gone live this month!
Our veterinary furniture division has expanded over the past few years and the new website is part of our reinvestment into the business. We have carried out several new projects for major vet practices, such as:
Cedar Veterinary Group
The PDSA
Blue Cross Group
The Ralph
Eastcott Vets
The Village Vets
Pierson Stewart & Partners
Veterinary furniture specialists
Established in 1982, David Bailey Furniture Systems is one of the UK's leading manufacturers of fitted healthcare, education and veterinary furniture.
Our skilled and dedicated staff based in Broadstairs, Kent, are supported by an experienced team of fitters, strategically placed throughout the UK to ensure a seamless, high quality service from start to finish. Exceptional craftsmanship, flexibility and reliability mean that we secure a large proportion of hospital furniture, school furniture and veterinary furniture contracts via recommendation. The popularity of our Healthcare range led us to develop a range of furniture specifically for veterinary practices and animal hospitals.
Where to find out more
Take a look at our new veterinary furniture site.
Read about projects we've undertaken for vets.
Browse, search or download our interactive veterinary product brochure here.