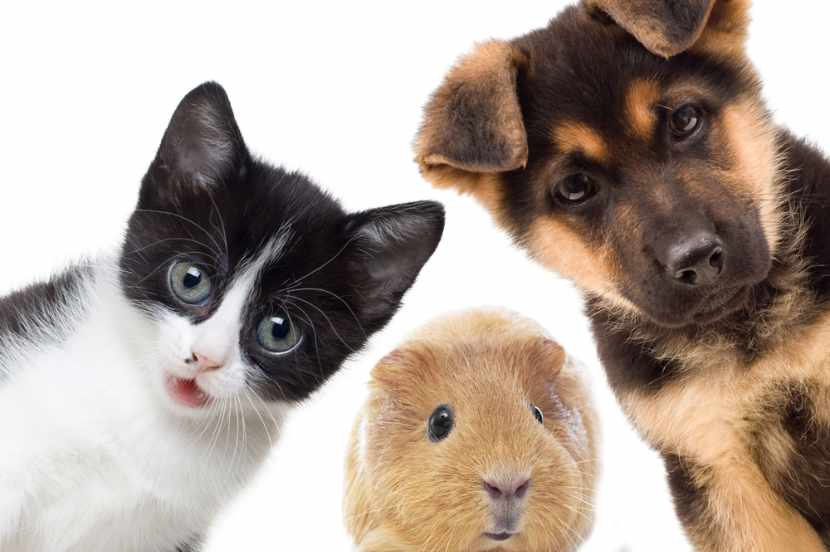 Cutest animal-friendly trends in veterinary space design
Although veterinarians deal with the cutest clientele, they're not typically known for their aesthetics when it comes to interior design. Understandably so when patients likely won't notice a fancy wallpaper change. However, many great design ideas can make veterinary practices more cosy, comfortable, and downright adorable for patients and their pet parents. Understanding that animals can suffer from stress and anxiety, just as we can, it makes sense that good veterinary space design can soothe pets and other animal visitors. Whether you want the quirky, cute designs for your space, or you need some simple tips to make it more appealing for all who enter, we've compiled the cutest trends in veterinary space design.
Water fountains 
It's not just the humans that like to have a drink of water in the waiting room. Water fountains for cats, dogs and other visitors can also make the space more appealing. Built into the space, these can also be set up to ensure minimal mess. E.g., you could install a draining tray underneath for the expected spills. Bonus, they're extremely cute and novel, so you're bound to have pet parents taking Insta-worthy snaps promoting your practice.
Tactile spaces
 Animals can be sensitive to the ground they're walking on. Veterinary clinics are typically lino or tiles, which are often not the most soothing for stressed-out animals. Carpet areas or faux grass areas can act as soothing spots to help the animals feel cosy and comfortable. Setting up some of these spaces in the waiting area lets animals ground in the place and calmly wait for their appointment. You can also use this idea as a trick to help get animals on the scales. Try covering it with a carpet or faux grass to make taking weight a whole lot easier.
Animal-friendly seating
As much as we would love to recommend doggy chairs or their cat equivalent, we're instead referring to human seating that is animal-friendly. The usual waiting room hard chairs are hardly comfortable for people, let alone pets. Animal-friendly seating could include more comfortable, wider seats that are lower to the ground so that animals can be closer to their humans, and as a result, more comfortable as they await their appointment. These could be single chairs or even bench chairs.
Play areas
It may not be a good idea to get animals excited before an appointment, but for some, it could actually help them expend some energy (and limit stress) while they wait. If you're lucky enough to have green space outside, you could create a mini-dog park where parents and pets can play before their appointment. If the outdoors aren't an option, you could section off spare space in the clinic where pets can play or owners and their animals can simply get on the ground and interact together.
Design for speedy service
While it's not so cute, it's equally as important to factor in functionality. The more time staff can spend with their eyes on the animals, the fewer chances there are for mishaps. Ample storage spaces, shelving, cupboards in consulting rooms, animal wards and clinical treatment areas, help you to easily access the documents, medication and equipment needed to get patients through registration and onto their appointments and treatment with minimal fuss.
Veterinary space design – find out more
David Bailey Furniture Systems specialises in fitted veterinary furniture. From cabinet units to worktops, medicine cupboards, clothes lockers and more, we work closely with veterinary practices and builders to design solutions that make clinics more practical, highly functional, and above all else, extremely comfortable. Read some of our case studies or get in touch to find out how we can help with your latest veterinary refurbishment or new build project.