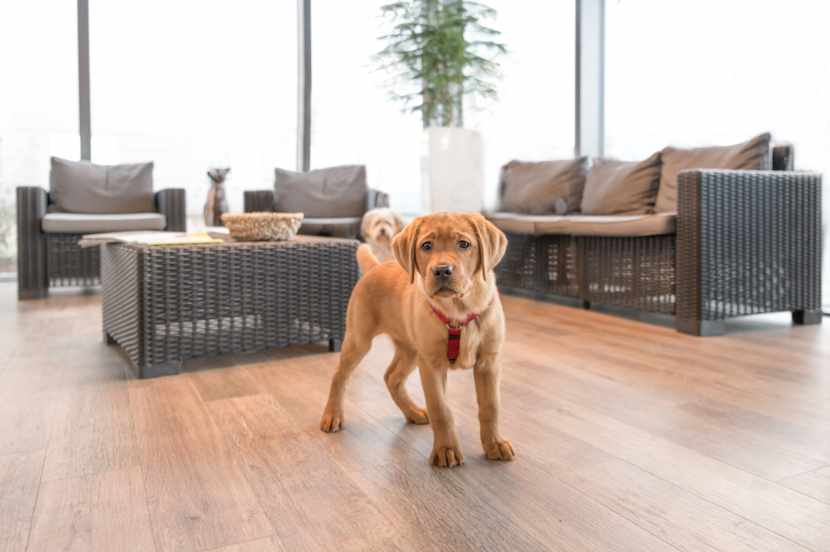 4 interior design mistakes you may be making in your veterinary clinic
If you own a veterinary clinic and are considering renovating your practice, it is essential you first consider what elements of your clinic could be improved. In this blog post, we take a look at interior design mistakes you may currently be making in your veterinary practice.
1. Badly organised waiting room
When a pet owner sits in your waiting room they may be anxious or stressed about the health condition of their pet. To ease their anxieties, it is advisable to have separate sections of your waiting room for different pets, for example so dogs and cats are not sat next to and aggravating one another. Mobile furniture is an effective way to create divisions in a waiting room and can be moved at any time to extend or open up space.
2. Overly cluttered
For many animals, their senses can be overwhelmed when in a veterinary practice. Similarly, it can be hard for staff to work in an environment that is cluttered and unorganised. To ensure your vet practice is calm and high-functioning you should include as much storage space as possible to ensure the area is pleasant for pets, pet owners and your staff.
3. Incorrect materials
An interior designer you may have worked with in the past may have cut costs by purchasing reception furniture, such as a reception desk, that has not been specifically designed for a veterinary clinic. This can result in reception furniture becoming worn, broken and unsightly due to it not having the durability required for a vet practice. To avoid this, ensure you only purchase high-quality furniture that is hard-wearing and easily cleaned.
4. Absence of colour
You may think neutral tones are the best choice for your vet clinic, as they are inoffensive. Many people, however, feel more comfortable in a vet practice that is full of bright, uplifting colours. Opting for neutral furniture and cheerfully coloured walls is a good combination as the walls can be painted when necessary and the furniture will always match.
Interior design mistakes – where to find out more
If you want to avoid making interior design mistakes when refurbishing your veterinary clinic, contact us today. Read case studies of veterinary practices we've helped or see our range of veterinary furniture here.