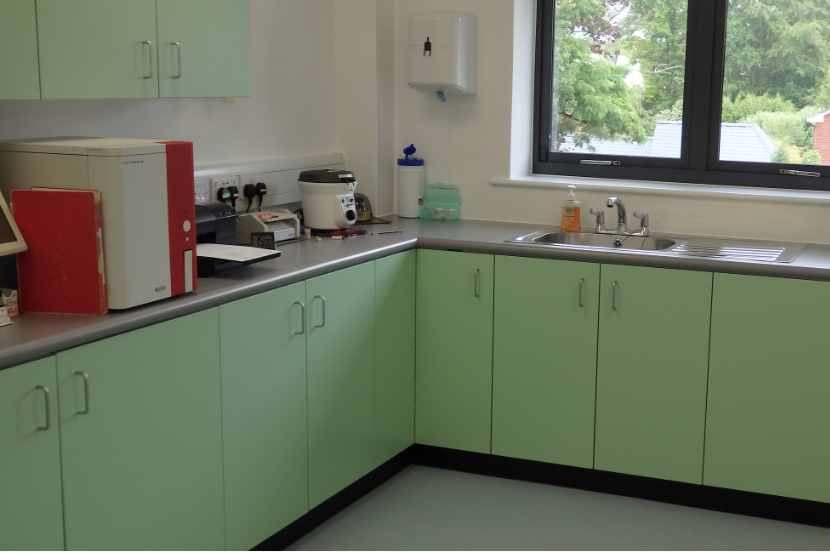 How to revamp your veterinary clinic without breaking the bank
Renovating your veterinary clinic doesn't have to be an expensive affair. You just have to identify which areas need some TLC and start with simple changes. Foul odours and dirty floors send a bad message to clients, so start with your ventilation and flooring. Lighting and storage are also important and should be prioritised as well. Here is a budget-friendly way to revamp your veterinary clinic.
Declutter and deep clean
To successfully revamp your clinic, you must be ruthless when decluttering. Anything that does not serve a purpose should be trashed or donated. Throw out all expired medicine, old decorations, old furniture, dead plants, etc. When you're done, proceed to clean. You can do it yourself or hire professional cleaners to help you. The latter is better because professionals have the right tools to unclog vents and clean windows.
Re-paint
A fresh coat of paint will transform your old and outdated walls in no time. Stick to neutral and calming colours such as corals, greys, and blues. Also, remember to install fibreglass-reinforced plastic as you go lower to prevent damage.
Change the floors
Floors are more prone to damage because of scratches and urine stains. If your floor is carpeted, the best solution will be to remove it because it is impossible to keep it clean. Replace it with either vinyl or non-slip porcelain tiles. This will instantly add class to your space, and since they are both durable flooring solutions, you will not have to worry about your floors for a long time.
Replace lighting fixtures
For most of the clinic spaces, fluorescent lighting will work just fine, as long as the fixtures are uniform. However, the staff break rooms and euthanasia rooms need soft and dimmable lighting for a more relaxing and calm ambience.
Revamp storage units
Why not update your fitted storage furniture with bright coloured door fronts and contrasting coloured worktops? It can really make a difference by brightening up the appearance of the rooms and can even be used to change the mood of visitors – and patients! – by using calm or cheerful colours. It also makes your practice a pleasant place to visit and work in.
Decorate and furnish
Because you have a neutral base, try to juxtaposition colours and textures to make the space more inviting. However, ensure that all materials are safe for sensitive animal paws. When it comes to furniture, safety, comfort, and functionality is key.
Renovate your vet practice – where to find out more
At David Bailey Furniture Systems, we supply and install fitted veterinary furniture from our extensive range. We manufacture a wide range of furniture for veterinary practices, including reception desks, storage furniture, worktops and mobile furniture. See our veterinary furniture range here.
Read a case study about a furniture contract we carried out for Cedar Veterinary Group in Hampshire, who were building a brand new veterinary clinic.
Download our veterinary furniture range brochure. Or please get in touch if you'd like to talk to us about how we may help design and install furniture in your veterinary practice.